The original Give'r Glove of 100 Uses. Resilient, rugged and ready for action.

Details
The Classic Give'r Glove was born straight out of the mountains in Jackson Hole where sturdy, lined gloves are a necessity, not a luxury. Named "The Souvenir of Jackson Hole" by Town and Country, these resilient, one-of-a-kind Western gloves are known by locals as the "gloves of 100 uses." Each pair arrives wax-sealed and ready for you to get out there and Give'r!
Specifications
1. Lightly insulated
2. Slip-on style
3. All-leather exterior
4. Customize with hand-branded initials (up to 3 characters)
5. Coated with a natural bees-wax for weatherproofing - each pair is unique in appearance!
6. Produced by a master-leather worker in Pakistan and hand-waxed, branded, and quality checked in Jackson, Wyoming.
Sizing
View our sizing chart in the ordering section under "View Our Sizing Chart" or as a PDF here.
View our "Break-In & Fit" section below for more helpful information or check out our "Videos" tab!
Not seeing what you need? Reach out to us at sales@give-r.com!
Break-In & Fit
Close your eyes and picture your favorite cowboy boots, baseball glove, or wallet. Likely it looks worn in, perfectly molded to YOUR body - right? It wasn't always that way! Our Classic Gloves, like all Give'r Gloves, are meant to get better with time as well. When they arrive at your house (thanks speedy shipping!) they may be snug and stiff - this is normal and ideal! Instead of returning them for a different size, we recommend using them, breaking them in, trying the Oven Method (video below!) and use our 6 Month Guarantee for the resource it is. This process will undoubtedly give you the best fit in the long run!
Care
Washing/Cleaning Tips:
1. Just don't clean 'em! Leather looks better with some good ol' dirt and grease and with time you'll come to love the new patina.
2. Can't resist? Use a damp cloth (no soap!) to wipe away dirt from the surface of gloves and then dry them slowly in front of a fan.
Tried-N'-True Drying Techniques:
1. *Fastest* Place your gloves on a boot/glove warmer. Make sure to create a gap for airflow on elastic cuff.
2. Place your gloves on their sides in front of a standard fan, ensuring maximum air flow. Put a paper towel tube in the wrist cuff to assist with airflow.
3. Use any accessible products that absorb moisture or allow for air flow (i.e. shoe dehydrator, newspaper, etc.) and place in the sun.
DO NOT:
1. Wring-out like a dish towel
2. Place too close to the fire
3. Place on your car exhaust
4. Turn inside out
5. Place on radiator
6. Place in microwave
Videos
4 Season Gloves vs. Classic Gloves
The Oven Method (Tip 2 - 0:57)

How to take care of your Give'r Gloves
Weatherproofing Process
Stoke
Hype notes and testimonials from publications and reviewers in the outdoor world!
"These gloves are for morning chores, all day on the slopes from first chair to last call, and still perfect for that après time around the campfire."
Trailspace
"These simple, badass leather gloves feel better the more you wear them."
Elevation Outdoors
"The Souvenir of Jackson Hole"
Town and Country
FAQ's
1. If in between sizes, what should I do?
We recommend sizing up!
2. On first wear, my gloves are snug - is this normal?
Yes! The Classic Gloves are designed to be snug at first, as they will begin breaking in on first use. The insulation will pack out and begin to fully fill the leather outer shell. The leather itself will begin to break in and form to your individual hands. The more they are used, the better they will fit as they become an extension of your hand and fingers. To expedite the break-in process, check out The Oven Method video above!
3. How often should I re-wax my Classic Give'r Gloves?
Re-waxing needs vary greatly from person to person. Some people never re-wax their gloves at all and are completely fine, while others re-wax every season to add an extra weatherproofing before being outside a lot. The more you use 'em, the more you should re-wax 'em - especially if doing abrasive tasks like handling barbed wire. Doing it yourself? Any all-natural beeswax (Sno Seal works great) will do just fine!
For any other questions you may have, view our general FAQ page or emails sales@give-r.com!
Customer Reviews
Write a Review
Ask a Question
07/26/2022
Paul B.

United States
Tough
Strong, tough gloves
Hey Paul - right on! Thanks for taking the time to review the Classic Gloves. Keep on given'r!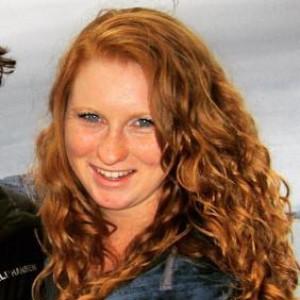 KP
07/02/2022
Kelsey P.

United States
Upgrade…
My husband received his first pair of give'r gloves on his birthday some years ago. They had his initials on them and he loved them. He has worn them not exactly to pieces, but you can tell they have been through a lot with all of the yard work and harsh seasons we have here in Teton valley. I got him his second pair for Father's Day, but this time instead of his initials it said his new title: DAD. He absolutely loves them and is so happy to have a fresh pair!
06/17/2022
Anonymous

United States
Best work around the house gloves
Best soft, light weight and long lasting quality gloves I have.
06/13/2022
Kevin M.

United States
Awesome!
Got my gloves last week, threw them in the oven and did a quick molding session. Put them on and got on my motorcycle for a 600 mile weekend ride. Gloves are amazing. Super comfortable , broke in right away and ready to go. Look forward to wearing these for a long time to come.
06/10/2022
Anonymous

United States
Amazing Gloves
Love these gloves. Durable and comfortable. Anticipate these will last a long time!
---
Pair This With Another Top Seller