The world's most comfortable, versatile, and durable pair of waterproof, all-leather, insulated gloves. Hand waxed and made for the Give'r in us all!
Details
The 4-Season Gloves were brought to life through crowdfunding on Kickstarter and Indiegogo and are designed and tested in Jackson Hole, Wyoming, in the most severe mountain tests we could think of, enabling you to Give'r however you choose with confidence! Grab a pair for skiing in the winter, use them for hiking in the spring, tend your campfire in the summer, and wrap it all together with some wood-choppin' in the fall. Versatility is the name of the game for the 4-Season Gloves!
Specifications
Layering breakdown:
1. Reinforced, all-leather cowhide exterior
2. 100% waterproof membrane
3. Reflective heat shield on the front of hand for warmth retention
4. Soft Thinsulate insulation system
**The wax coating provides additional leather protection but is not a waterproof element. Leather will show water absorption, and the waterproof membrane protects from external moisture.
- Wrist cuff to keep warmth in and snow out.
- Keystone thumb design.
- Steel D-Ring for leash attachment and storage.
- Customize with hand-branded initials — up to 3 characters.
- Produced by a master-leather worker in Pakistan and hand-waxed, branded, and quality-checked in Jackson, Wyoming.
Sizing
View our sizing chart in the ordering section under "View Our Sizing Chart" or as a PDF here.
Helpful Tips:
1. If you're looking for a snug fit that may require breaking these all-season gloves in, we recommend going with the size based on your hand measurements.
2. If you're looking for a pair to fit as soon as you receive them without a break-in period, we recommend sizing up 1 size based on your hand measurements.
3. View our "Break-In & Fit" section below for more helpful information on making your 4-season gloves as comfortable as possible, or check out our "Videos" tab!
Not seeing what you need? Reach out to us at sales@give-r.com!
Break-In & Fit
The 4-Season Gloves are meant to fit snug at first, as the design accounts for the break-in process that occurs with further use. If you're not interested in going through the break-in process, please size up. The significance of this progression from snug to form-fitting glove is the key takeaway from all glove testers and prototype evaluations in the two years of 4-Season Glove development.
Not all hands are the same and if deciding between all-season glove sizes, we typically recommend sizing up. However, those with short fingers and/or a narrow wrist (often the case for females), may want to consider sizing down.
Expedite your break-in with our Oven Method!
Care
Washing/Cleaning Tips:
1. Just don't clean 'em! Leather gloves look better with some good ol' dirt and grease, and with time you'll come to love the new patina.
2. Can't resist? Use a damp cloth (no soap!) to wipe away dirt from the surface of gloves, and then dry them slowly in front of a fan.
Tried-N'-True Drying Techniques:
1. *Fastest* Place your leather gloves on a boot/glove warmer. Make sure to create a gap for airflow on the elastic cuff.
2. Place your all-season gloves on their sides in front of a standard fan, ensuring maximum airflow. Put a paper towel tube in the wrist cuff to assist with airflow.
3. Use any accessible products that absorb moisture or allow for airflow (i.e., shoe dehydrator, newspaper, etc.) and place them in the sun.
DO NOT:
1. Wring out like a dish towel
2. Place too close to the fire
3. Place on your car exhaust
4. Turn inside out
5. Place on a radiator
6. Place in microwave
Videos
Official Video
The Oven Method ("Tip 2" - 0:56) - instructions in Fahrenheit
Design + Break-In
Give'r Gloves Sizing
Stoke
Hype notes and testimonials from publications and reviewers in the outdoor world!

"Outside of hand protection used in baseball, this is nearly as heavy a leather glove as you're going to find."
Popular Mechanics

"Whether you're splitting logs or building the family snowman, these versatile gloves have you covered, hands down."
Sports Illustrated

"Great for frigid resort ski days while being breathable enough for long backcountry missions."
Outside Magazine

"All the attributes you could ever hope for out of any pair of gloves."
Gear Institute

"Some things wear out; others wear in. Give-r 4-Season Gloves basically define that second category."
Men's Journal
FAQ's
1. If in between sizes, what should I do?
Finding the right size all-season glove can be tricky. If you're in between sizes, we recommend sizing up! A larger size will give you a little more room to work with, and will help ensure a comfortable fit for your leather gloves.

2. On first wear, my gloves are snug - is this normal?
Yes! These leather gloves are designed to be snug at first, as they'll begin breaking in on the first use. The insulation will pack out and begin to fully fill the leather outer shell. The leather glove itself will begin to break in and form to your individual hands. The more they're used, the better they'll fit as they become an extension of your hand and fingers.

3. How often should I re-wax my 4 Season Gloves?
Re-waxing needs vary greatly from person to person. Some people never re-wax their 4-Season gloves at all and are completely fine, while others re-wax every season to add extra weatherproofing before being outside a lot. The more you use 'em, the more you should re-wax - especially if you're doing abrasive tasks like handling barbed wire. Doing it yourself? Any all-natural beeswax (Sno Seal works great) will do just fine! Need instructions? Email sales@give-r.com.

4. Can I expedite the break-in process?
Sure can! Check out The Oven Method video in the "Videos" tab above! For any other questions, you may have, view our general FAQ page or email sales@give-r.com!
5. How do I re-wax my 4-Season Gloves?
The process of re-waxing your 4-Season gloves is very simple. First, make sure the leather gloves are clean and free of any dirt or debris. Then, heat up the wax. You can do this by microwaving the wax for a few seconds, or by melting it over a stovetop. Be careful not to overheat the wax, or it could damage the all-season gloves.
Once the wax is melted, apply it liberally to the leather gloves. You may want to use a brush to help distribute the wax evenly. Let the gloves sit for a few minutes so the wax can soak in. Then, buff them with a cloth to remove any excess wax.
That's it! Your leather gloves should now be nice and shiny, and they will be protected from the elements.
6. How are Give'r gloves insulated?
Our all-season gloves are insulated with a soft Thinsulate insulation system. Thinsulate is a synthetic insulation that's made up of microfibers that are finer than a strand of hair. These microfibers trap air, which creates an insulating layer of warmth. Additionally, because Thinsulate is synthetic, it doesn't absorb water, which makes it ideal for use in these all-season gloves and other winter gear. These leather gloves with Thinsulate insulation are the perfect choice for anyone looking for a warm and comfortable glove. They're perfect for cold weather activities, like skiing or snowboarding, or for just keeping your hands warm on a cold day.
7. How can I make these leather gloves last as long as possible?
The key to making our leather gloves last as long as possible is patience and proper storage. Always take your time putting them on and taking them off, and make sure you haven't pulled any of the seams out of place. If you're not going to be using your all-season gloves for a while, make sure you store them in a cool, dry place.
8. Why would I add initials to my leather gloves?
Adding your initials to your leather gloves can be a smart move for a couple of reasons. First and foremost, it can help you easily identify your 4-Season Give'r gloves if they become separated from you. Once you have a set of all-season gloves that are just your style, you don't want to risk losing them. Adding your initials can be a way to ensure that they don't get mixed up with anyone else's.
Additionally, adding your initials can add a touch of personalization to an otherwise plain piece of apparel. If you're someone who likes to make a personal statement with your clothing, this is a great way to do it. Not only will it make your leather gloves stand out, but it will also show that you put some thought into choosing them.
9. How can I use my Give'r 4-season leather gloves?
Most people only think about using these leather gloves for cold weather, but that's not all they're good for. These gloves are perfect for practically any activity any time of year. Of course, you can use them for winter activities like snowboarding. But you can also use them in the spring for an early morning hike, riding horses in the summer, or building a campfire in the fall. Plus, the leather construction means that they're tough and durable, so you can count on them to last for a long time.
10. What does "Give'r" mean?
The phrase "Give'r" is a colloquial term used in Ontario to encourage people to live life on full send. The phrase can be used to describe someone who is living life to the fullest. It's a term that encourages people to push themselves and always put 110% into everything they do.
The term give'r is a reminder that life is short and that we should not take it for granted. We should live each day to the fullest and enjoy every moment.
For any other questions you may have, view our general FAQ page or emails sales@give-r.com!
Customer Reviews
Write a Review
Ask a Question
Filter Reviews:
finger
township worker
roofer
firefighter
gloves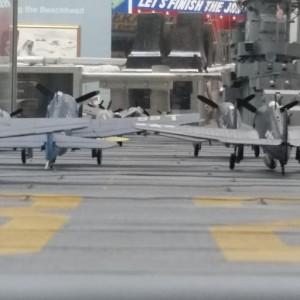 JM
08/05/2022
Jason M.

United States
Quality
I am a firefighter, farmer, logger, roofer, township worker, and have thrown these gloves through the ringer. These gloves are extremely warm and comfortable to wear. With all the use on these gloves there is one cut across the finger but the gloves are still waterproof. I couldn't be happier with these gloves.
Hey Jason - thank you for leaving a review! You really have put the gloves through the ultimate test(s) which we appreciate! Thank you for your support. Keep on given'r!
07/26/2022
Hasnain N.

Pakistan
4-Season Give'r Gloves
These great fitting, comfortable gloves are as warm and waterproof as advertised! I will certainly keep using them! 4-Season Give'r Gloves L / Add Wax / No Initials https://globalshopaholics.com/
06/17/2022
Anna A.

United States
Amazing Customer Service
The gloves are really well made and warm. The best part is the customer service, they have been amazing every step of the way!
05/27/2022
Peter V.

United States
Giv'r Gloves ROCK!!
Bought a pair of the Giv'r Gloves for spring skiing here in Cascades. Wasn't sure they'd be waterproof - but they are! They get better with every wear . Just bought a pair of the Giv'r Four Season gloves for next winter. I'm a fan for life. Get yourself some...or you're missing out! PNW-Pete
05/12/2022
Lewis G.

United States
Great Gloves!
These great fitting, comfortable gloves are as warm and waterproof as advertised! I will certainly keep using them!
GIFT THESE GLOVES
---
Pair This With Another Top Seller